Automed Gets Investment from BlueIron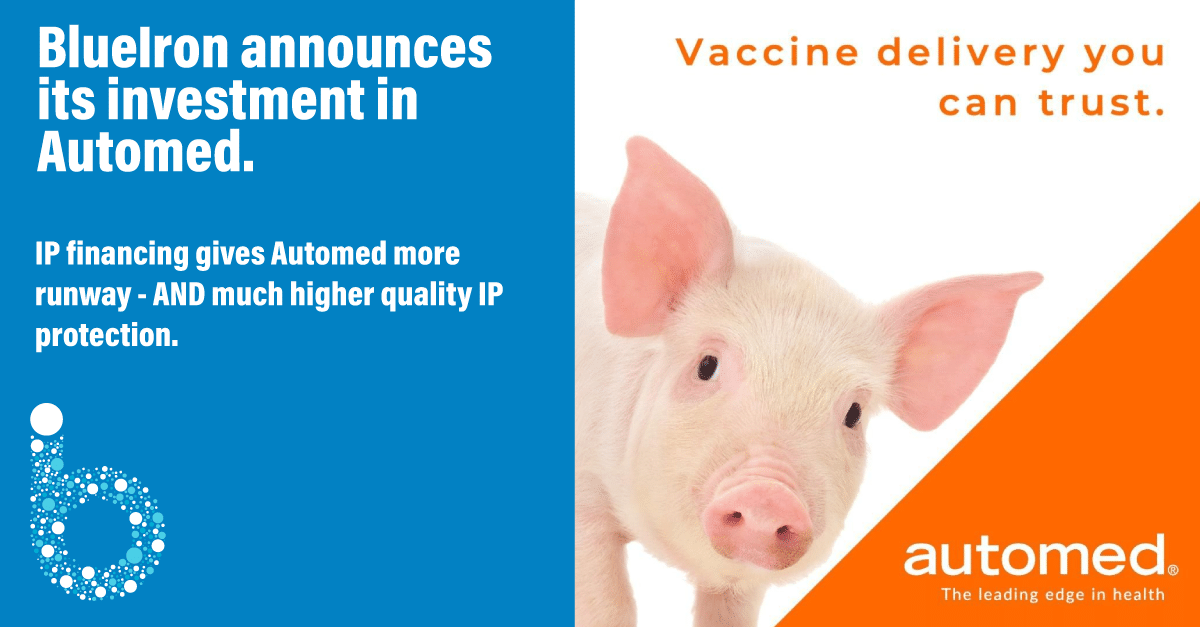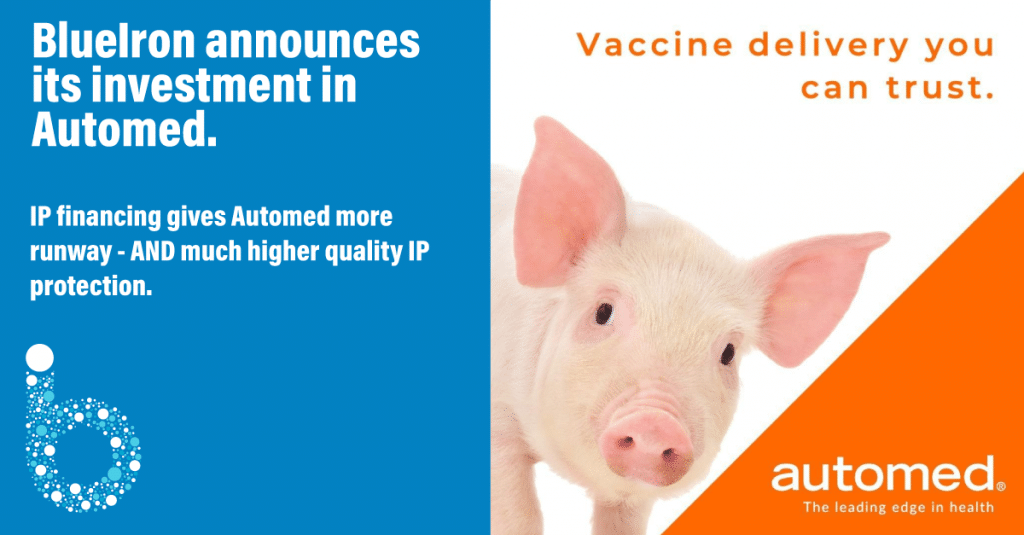 Automed, Inc., the world's leader in medication delivery for livestock based in Ames, Iowa, announces a patent financing arrangement with BlueIron of Loveland, Colorado.
"We are able to get better patent protection and grow the company at the same time" says David Edwards, CEO of Automed. "Our patent expenses were getting ridiculously high, and we were not getting the value out of them. BlueIron changed that for us."
"BlueIron has skin in the game, which makes all the difference."
Under the arrangement, BlueIron will manage Automed's existing patent portfolio and will expand the portfolio with new patents. "Automed will be releasing several new products in the next year, and the patents give us a competitive advantage," says Edwards.
"It is so different working with you as opposed to other patent attorneys" said Luke Magyar, Head of Product Development for Automed. "You are taking the time to understand our business and value proposition."
BlueIron's patent financing aligns interests with Automed. BlueIron's due diligence on each and every patent means that investments will only be made where the IP makes sense – and where the IP adds value to Automed.
"This is a win-win for us. Better patents, yes, but being able to manage the financial burden frees up cashflow so we can grow the business," says Edwards.
Automed, Inc. is the world's leader in automated medication delivery for livestock. Automed's precision medication system includes unparalleled traceability for vaccinations and medications to the world's food supply. Automed is based in Ames, Iowa, and has been distributing their medication systems world wide since 2016, having been in business since 2012.
BlueIron, LLC has been providing patent-related financing and insurance for companies since 2014. BlueIron's underwriting and IP-related financing has helped companies manage their IP costs, but most importantly, build strong patent portfolios that help companies succeed.